THE NEW BRUTARIANS – LIMITED EDITION – 2019 CASSETTE STORE DAY RELEASE – Only a few copies left!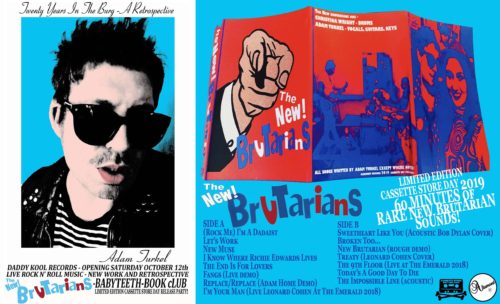 Only a few copies remain – buy now or cry later – these demos and live recordings will not be repressed!
The New Brutarians and Altamont Records are excited to announce the release of this cassette only collection of now out of print ep tracks, demos, and live cuts recorded over the past year. Strictly limited for Cassette Store Day and available exclusively at Daddy Kool Records on 10/12. This is also the opening of Adam Turkel's 20th anniversay in St. Petersburg, retrospective art show. Initial orders will include a signed cardstock event poster from the release party and art show. Both pressings of the the ep with the cut sleeve are now sold out, so if you want one of these order now!